June 2011 -
Thomas Barnes & Sons PLC
Senior Business Development Manager
• Thomas Barnes & Sons PLC is a £25m turnover, regionally active building contractor specialising in new build, design and build and refurbishment projects worth up to £10m in value.
• The company specialises in health, education, municipal, industrial, commercial, transportation and residential schemes. Key clients include Salford Royal NHS Foundation Trust, Stockport MBC, Cumbria Constabulary, Oldham MBC, Lancaster University, GMPTE and Christie Hospitals NHS Trust
• I am responsible for leading a small marketing and business development team with the aim of procuring tenders and negotiated work to ensure the company achieves its turnover and profit targets.
2005 - June 2011
Glovers Project Services Limited
Business Development Manager
• Glovers is an SME firm of Quantity Surveyors, Building Surveyors, Project Managers and CDM Co-ordinators with offices in Accrington, Oldham and Eastham.
• Presenting Glovers to potential clients through direct communication in face to face meetings, telephone calls and emails.
• Responsible for lead generation and appointment setting.
• Representing Glovers at industry events.
• Sourcing, completing and submitting tender documents, client proposals and contracts for projects and frameworks.
• Interacting with Directors, Office Managers and Team Leaders to ensure business development is a priority for all employees.
• Designing and issuing marketing material including brochures, flyers, e-shots.
• Liaison with outside organisations including newspapers, trade press and the Chamber of Commerce.
• Updating the company's website with news and updates on service offerings.
• Additionally responsible for recruitment within the company: sourcing and engaging freelance staff / consultants and permanent employees.
• Support the company's Directors with credit control.
• Click here to visit the Glovers website.

2005 – 2009
Peritas Consulting Limited
Director
• Founder and Director of Peritas Consulting, a subsidiary of Glovers Project Services Limited.
• My specialism was working in clients' offices providing in-house recruitment consultancy support and business development services.
• Clients included George Corderoy & Company, Walker Sime, NEL Construction and Snowdonia National Park.
June 2001 – May 2005
BRC Group Limited
Regional Director
• BRC is a nationally active agency specialising in the recruitment of housing, construction, energy, marine, insurance and property professionals to the public and private sectors. Trades under the company names Building Recruitment Company, Housing Recruitment Company, BRC Energy & Marine and BRC Insurance.
• Recruited in 2001 to launch the company's Manchester office, building it up to 8 staff by the time I left in 2005. Responsible for branch management, leadership, KPIs, reporting to head office, client liaison, compliance and business development.
• Subsequently promoted to Regional Director responsible for the company's Manchester, Leeds and Birmingham offices.




Sept 1997 – May 2001
Capita PLC
• Joined the Manchester office of Technical Services Limited, a privately owned company which was acquired by Capita Resourcing, as a Recruitment Consultant. Promoted three times, from Consultant to Senior Consultant to Managing Consultant.
• Relocated to run their London head office between October 2000 and May 2001.
• As Manager in both Manchester and London, responsible for developing and leading a team of 10 recruitment consultants whilst running a mixed temp and perm desk.



Sept 1996 – Sept 1997
Hays PLC
• On joining the company received initial training in recruitment, then commenced work running a perm desk placing professional individuals with private companies, local authorities and housing associations.
• Half way through the year switched to the temp desk on the same section.



Sept 1995 – Sept 1996
Matthew Hall Limited
• After graduating from University I joined this national firm of building services engineers in their Manchester office.
• Duties were to assist the commercial team with the management of refurbishment and installation contracts including Whiston Hospital, Stepping Hill Hospital, the Burlington Hotel in Birmingham, Wolverhampton University and North Park Leisure Centre in Bootle.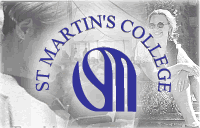 Sept 1992 – July 1995
S. Martin's College @ Lancaster University
Full time study for Degree
• Combined Studies degree which incorporated units in Business Studies, Educational Studies, Religious Studies and Social Ethics.
• Whilst studying for my degree I was an active member of the Student Union, holding the posts of Entertainments Chairman and Editor of the student magazine The Saint.



Sept 1990 – July 1992
Smith & Williamson Securities
Settlements Administrator
• Employed by a London-based firm of Investment Managers responsible for back office settlement of trades made on the London Stock Exchange.



Sept 1989 – Aug 1990
Royal Bank of Scotland PLC
Junior Settlements Clerk – Global Custody Services
• Based in the Angel office in London responsible for liaising with European banks to financially settle trades made on various stock exchanges.